White Elk Creations
HEMP THEN AND NOW
According to Wikipedia, Hemp was one of the first plants spun about 10,000 years ago. The history of hemp use is long and has multi uses. Example Russia in 600 BCE made rope, the Arabs around 900 were self-taught in making hemp paper, in the 1600's Jamestown settlers made rope, sails for their boats, and clothing. It is also said in Wikipedia that in the 1700's American farmers were required by law to grow hemp 1840 Abraham Lincoln uses Hemp Seed oil. Then it was banned.
Our Industrial Hemp Industries are working hard to bring hemp back into the markets. With so many dwindling natural resources, or so many with a high cost for everyday products, with the damages we are doing to the earth by not using alternative energy and plants that can replace other corps producing less, taking up great amounts of water with not a great return, hemp should be our answer and its return should not be such an issue.
The Hemp Industry would not only like to bring back rope, paper, cloth of old, but other items now being produced like building material, automobile (loo up the hemp cars, awesome), musical instruments, replacement for plastic food containers and health care product, which is where I come in.
KENAF
I am formulating with a species of kenaf (family-malvaceae), producing extracts for pets, and a human muscle balm product.
I am sure you have heard of CBD, it is one of the many cannabinoids being found in hemp. There are now universities, and medical facilities doing research on just this one element.
Which is good, then there will be more information so that people get the better of the understanding of Industrial Hemp and the differences between it and the cousin marijuana. Bad part is that there are companies that want again to use it to make synthetics in many forms, but a debate for another day.
My company is White Elk Creations, my goal is to create extract and elixir formulas for general wellbeing of our pet companions, as well as see how many more cannabinoids we can pull from plants, than just the well know CBD.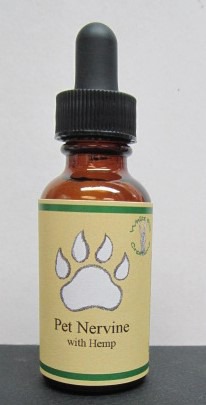 The best dog product to date, is the Nervine which is designed to alleviate nerve pain, deep pain, poor sleep in ill animals, and tension. Since it has been out other issues seem to be helped by it such as minor seizures according to customer's information.
As always with any herb, I suggest you ask your vet about any supplement before using, also view the contraindication section, which we try to update when we can, to see if this is acceptable for your best friend.
There are a handful of wonderful alternative veterinarians that are open and willing to work with us when it comes to to herbs, Industrial hemp, kenaf, but others not so much who often have stinging criticism, I hope that changes, as they realize they can offer alternatives to their clients.
The new extract for White Elk Creations for pets is the Elixir. It is a single plant formula, Just Industrial hemp, not other herbs, and designed for daily maintenance, to support the body with issues related to, inflammations of joints, support for brain and spin, inhibitor of bad cell growth, mood disorders, dog dementia) anti- emetic- vomiting- nausea.
It is our hope owners will get young health dogs started on the elixir as preventative, so maybe they won't have to face serious issues in old age.
A NOTE ON THIS SALVE:
I am excited to say this will be in a spray form for pets in the fall of 2017 for same issues us humans experience, so keep an eye on the sight!!
On the body product for humans, is an amazing muscle balm, it has a history of doing good things since 2002, It is for deep muscle pain, sprains, pain from recovering bone brakes.
The cannabinoids found in the salve are, analgesic (help with pain), for inflammation issues related to joint pain, arthritic pain, muscle twitching, research is saying for production of bone growth and repair.
Place a bit on the temple area when stuffed up, and great rub for colds and flu. Great for feet at night, and it feels good. NEVER cover the salve, put socks on and never on any open cut, spore or wound.
So, what is an extract verses a tincture, extracts in most cases are thick almost, but not always non-alcohol, thick and taste is easy to absorb. Tinctures by in large are thinner and alcohol based.
Our Kenaf hemp products are sent to various labs to make sure the THC levels are gone, or within ranges accepted.
Every year the National Hemp Association sends out an e-mail to get people to vote for hemp, please join the fight for this wonderful plant that can do so much.
Please support our local retail outlets and our company so we can keep manufacturing product for wellness for our companion buddy's